Yes... Yes... I am here.
I know that does not happen often.
How has your week been going so far?

At the moment I am dealing with a horrid cold...
And have forced myself to stay in "my" room.
So I will have to keep it short cause my head just feels...
Oh, well.... not so good and HUgE!


Lately John has been home a lot.
(Yes, Pray for more work... thanks)
And... when he is, he takes over schooling the kiddo's the household and I get to work the whole day through in my sewing cave.
I wanted a new design to add to my Etsy Shoppe.
I had the idea already in my mind... But halfway through the making of it I decided to change it a lot and I am so happy I did...
I think it turned out amazing.
Here in Southern Cal. it is just not really "cold" yet.
We can wear layers and add a pretty scarf or wrap, but really it is more needed in the evenings.
So... I know that it may seem a bit odd to have a skirt like this made just a couple of days ago...
The other side is... that it is just still too warm to wear winter knits and wool and such.
I really love this skirt and another one is almost finished.
It is something I do not do a lot... but I have several designs that I am working on at the moment.
Sometimes I need to start on them because otherwise my mind just goes crazy walking around with the idea's.
So I start on them... and then lay them aside for a little while.
Or... I also tend to get a love hate relationship and need to come back to them later when I love it again.
Yes, it is weird... but that is how I work the best.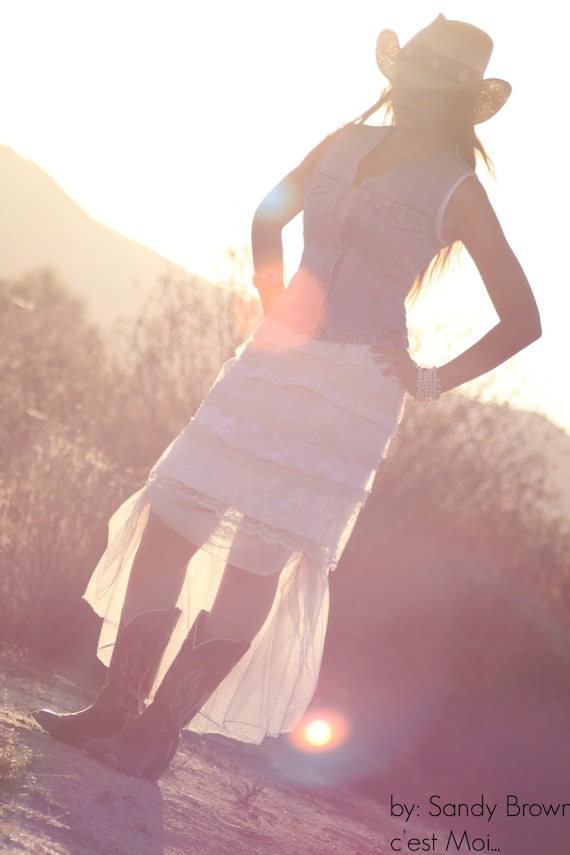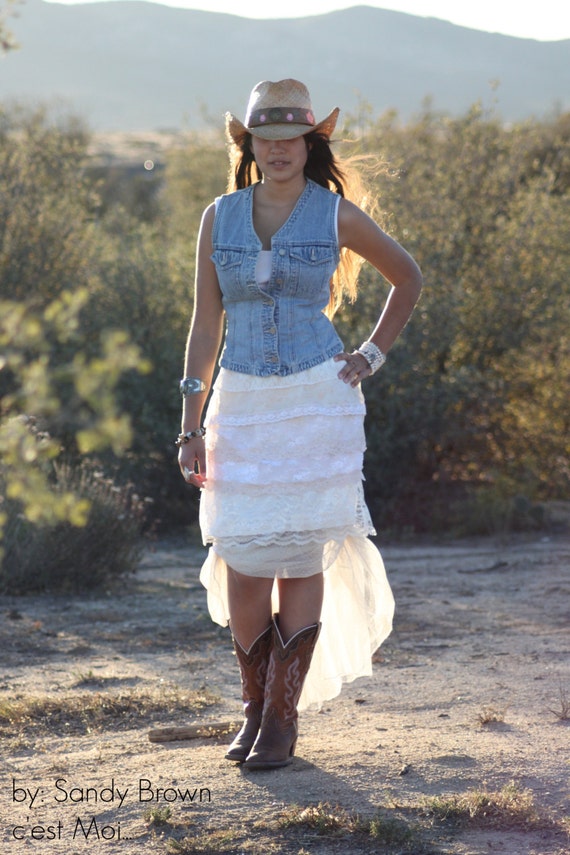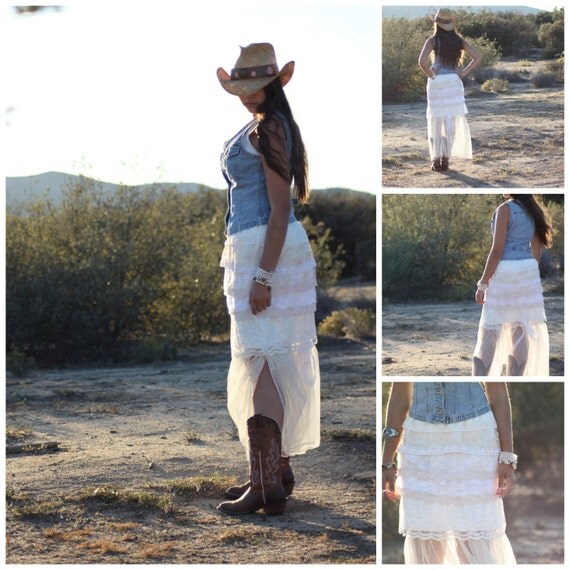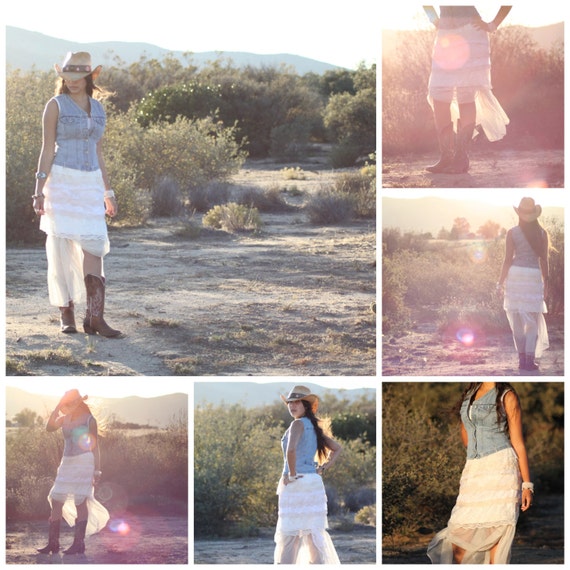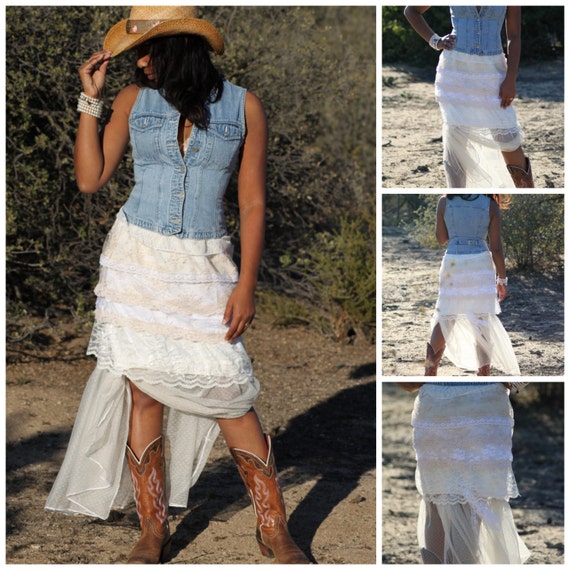 Available Here: